Parks

Ernest Freeman Town Park
Ernest Freeman Town Park is centrally located within the Town of Stedman at 192 Euclid Street. The park is nestled on 2.23 acres. The Town was fortunate to received a PARTF Grant in 2005 which allowed the Town to install new playground equipment, park benchs, swings, grills, trash receptracles, water fountains a large picnic shelter and paved parking.
In 2012 the Park went through another update taking down two old picnic structures and replacing it with a 30′ x 40′ picnic shelter with electricity and sidewalk, all thanks to Fayetteville/Cumberland Parks & Recreation at no cost to the Town.
In celebration of the Town's 100th Birthday the park received more of a transformation with updates with new mulch, added decorative street lights and a new paint job and metal roof on the round gazebo.
The Ernest Freeman Town Park is occupied year round with all types of social events from private parties to community events. If you would like to reserve one of the picnic shelters, please call the Town Hall to check for availability and then fill out the attached form and submit to the Stedman Town Hall.
In addition to our Town Park we are also are home to the Stedman Recreation Center. For more information please visit: http://www.fcpr.us/recreation_centers_/stedman.aspx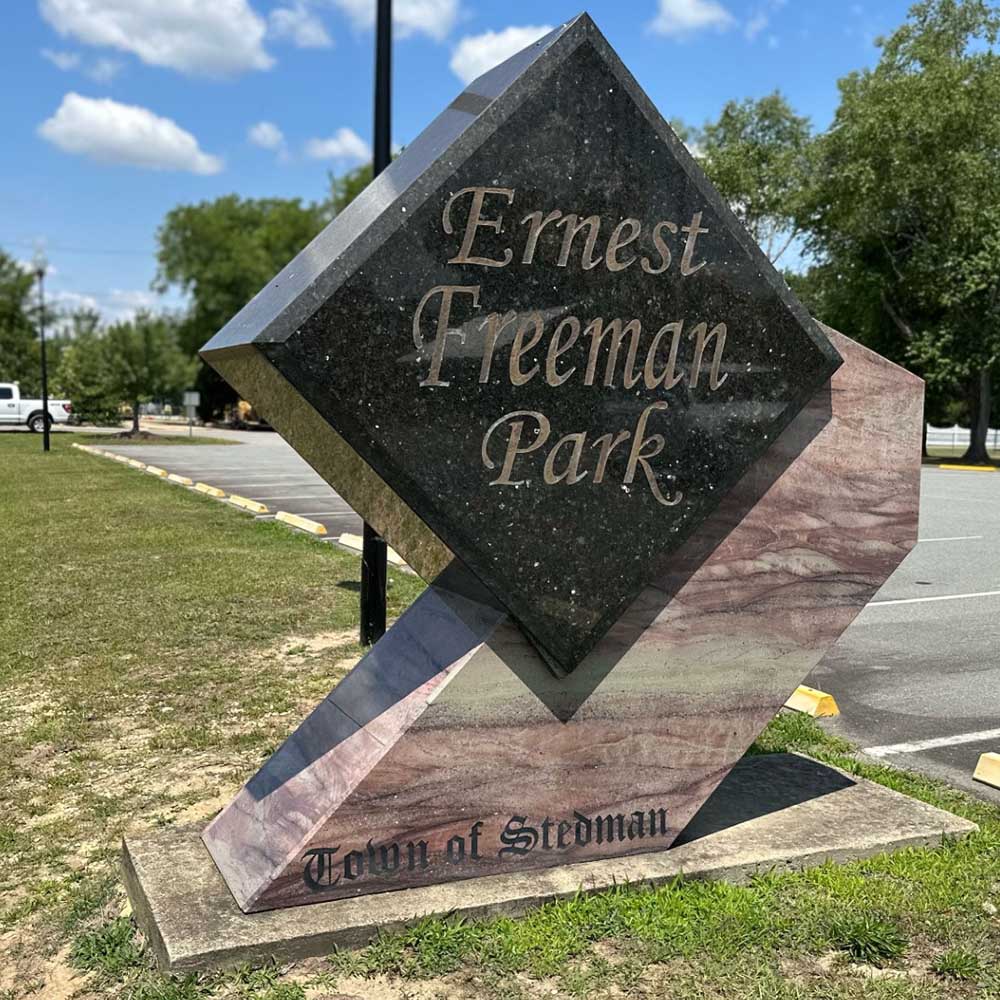 Thank you Caleb Sherzer from Boy Scout Troop 701 for your Little Library Eagle Scout Project (pictured above). This is a great addition to the Park!